Interview with a spanish padel champion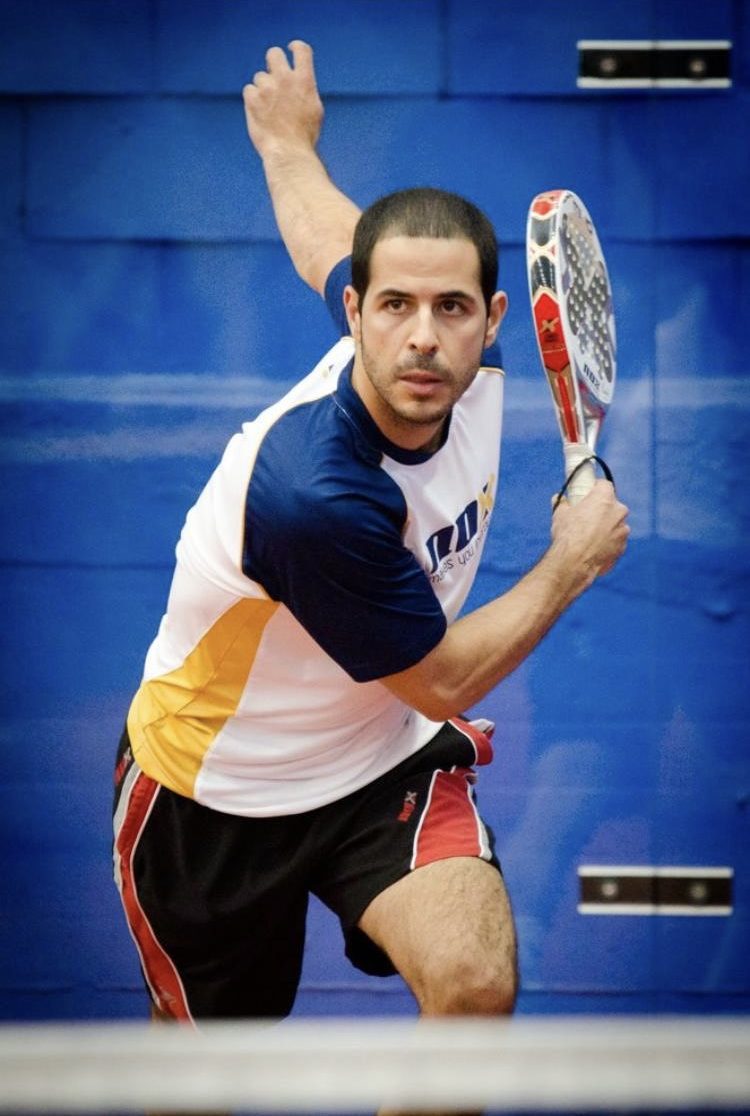 Let's talk today with Mr Manuel Fernandez, professional padel player, winner of the spanish championship by teams and former european champion with the spanish national team.
Are you a padel player or a padel coach ?
Register here in the world padel community and get discounts on padel gear !

Hi Manuel, could you please introduce yourself to our readers ?
Hello I'm Manuel Fernandez but everybody calls me "Manolin" and I'm a spanish padel player from Oviedo.
When did you start playing padel ? When did you tell to yourself, I want to become pro ?
I started to play when I was 8 years old in the social club La Fresneda.
When I was 17 years old I had the chance of playing with a pro player from Argentina named Cristian "El Gato" Lopez and he told me to play the pro tour and we played all year and had so much fun and had a couple of good results.
What is your best ranking ? Did you win any championship ?
My best ranking was number 35 in the world back in the old tour named Protour. I was runner-up in the Word Championship in 2013 in Bilbao losing to Martin Di Nenno and Franco Stupazuk in the final and won The Spanish National Championship by teams in 2014 and 2015 and The European Championship in 2007 in Sevilla with the Spanish National Team.
Also I was champion of Spain under 23 in 2004.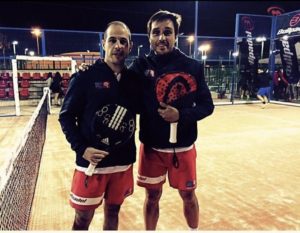 This photo is from the national spanish championship by teams in 2017 in Benidorm with Fernando Belasteguin,
16 years number 1 of the world.
What is the typical day of a professional padel player ? You must travel a lot…
I used to train 1 hour of padel in court after going to university and one hour of physical training too.
Do you have any sponsor(s) ?
Yes, I just signed with Starvie for 2 years.
What is the average prize money of major padel tournaments in general ?
Now the champions of a tournament of the World Padel Tour get 9 000 Euros per player, but when I used to play the tour was around 5 000 € per player for the winners.
You are also an active member of "Padel Promotions", could you please tell us more about it ?
Padel Promotions is a padel company I made with the proffesional padel player Jacobo Blanco from Madrid.We travel around the world making clinics exhibitions and playing tournaments that they invite us.We had the chance of traveling to Germany, Norway Italy,Croatia, Qatar, Mexico, Ecuador, Costa Rica, El Salvador, Ecuador…..we love to help padel growing up around the world.
A last word to conclude this interview ?
Thank you for this interview. It was a pleasure.
Are you a padel player or a padel coach ?
Register here in the world padel community and find new partners to play with you in your area !