Padel in Madrid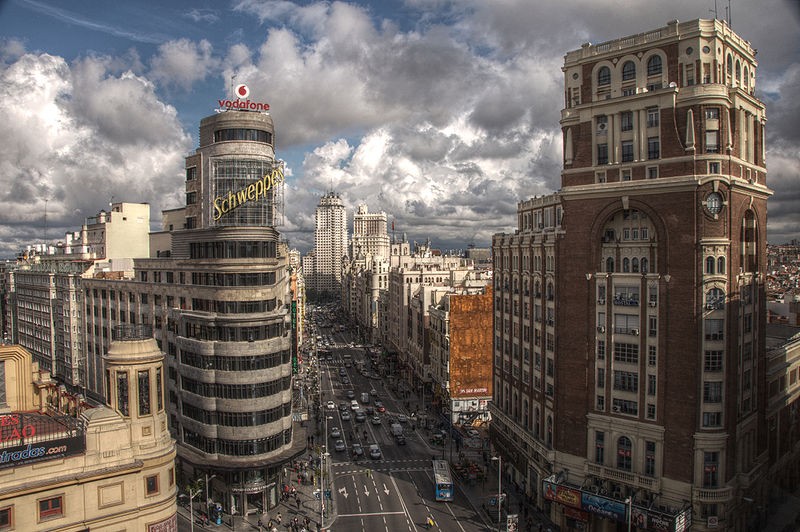 Madrid is the capital city of Spain known for having the world's highest number of European arts. This city has exotic boulevards and parks which makes them a good place for tourist attraction. Madrid was founded in the 9th century, and it currently has a growing population of 3.3 million.
So far so good, Madrid is a safe city and it welcomes all kinds of people. Generally, Spain takes an interest into football and other kinds of sport; Madrid is the headquarters for the bodies controlling these sports. Padel sport is one of the exceptional ones and there are padel centers around that habitants and guests can use.

Are you a padel player or a padel coach?
Register here in the world padel community to find players in Madrid and get discount codes on padel gear.


Padel Centers in Madrid
There are fantastic places to play Padel in the city, and some of them include:
Madrid Central Padel
This is one of the best places to play padel in Madrid. Not only does this place have beautiful halls and exotic padel facilities, but the staff are also incredible. You could play padel here everyday because they have a standard, professional game management system. Although, a 10-minute level test is required before signing up for a pro organized match.
Madrid Central Padel opens from 9 am to 12 am every Monday to Friday; on Saturday between 9 am to 10 pm, and; on Sunday between 9 am to 10:30 pm.
Padel Urban Madrid
This place has a padel court and it is located Alcobendas, Madrid. It is a semi-covered padel center with pro facilities and great installations. The price of Padel Urban Madrid is quite affordable. This place opens every day between 9 am to 11 pm.
Bnfit Padel
For professionals who want to have an awesome experience playing on tracks, Bnfit Padel is the place for you. This place is very cool for you to come with friends and family during weekdays as well as weekends. They open between 9 am to 10 pm during the week, and 10 am to 9 pm on weekends.
GET Indoor Padel
As the name implies, it is a club with an indoor padel court. Their facilities are perfect and very comfy to use. In fact, they have a cafeteria where people can relax after playing a game. This place is well organized and people are always welcomed any time of the day. GET Indoor Padel opens between 9 am to 11 pm on weekdays, and 9 am to 10 pm on weekends.
Centro Deportivo Alcala 525
This is a fitness center that has a padel court; hence, it is multipurpose. You would love this place at first sight. This is a good place to play padel as a beginner because you would be under supervision and tutelage. Centro Deportivo Alcala 525 opens 9 am to 10 pm every day of the week except on Sunday (9 am to 3 pm).
Federacion Madrilena de Padel
This is a padel center where you would find good but old tracks. The facilities are still incredibly intact and this place is highly recommendable for experience padel players. It opens two times during the week, but never on weekends, i.e., 9 am to 2:30 pm and 4 to 7 pm.
Those mentioned above are not the only places you can play padel in Madrid, there are other places too. MG Indoor Padel club, Hitpadel Indoor Coslada, Padel Madrid Las Tablas, FactoryFit Fitness & Padel Club, Padel Madrid. Padel Club Teypasport and many more, are also places you can play. Chances are that there is a padel center close to where you stay; check/ask around and you'll find.