Padel in Alicante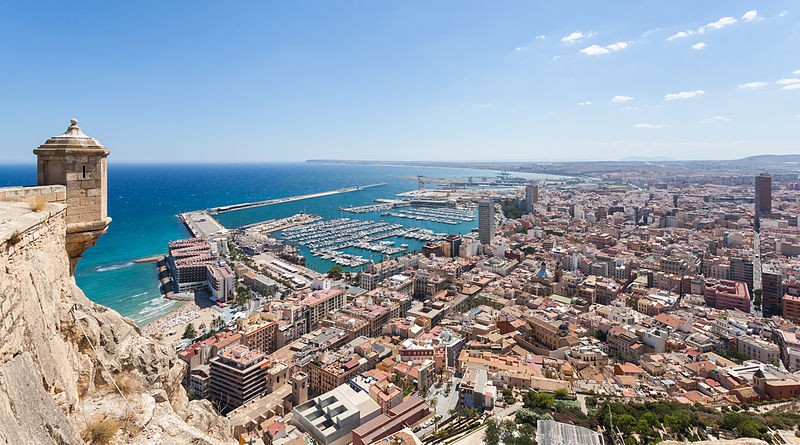 Alicante, originally called "Lucentum" meaning "City of Light" is one of the most popular cities in Spain with about 2 million population. This city is known as a port city because it shares border with the ocean. Alicante is a place where wonderful palm trees and flanked boulevard are available en masse. No doubt, many people travel from all parts of the world to settle for months in this city.
There are stunning beaches in this city, but most importantly, there are incredible sports being played. Some of the popular ones are: Snorkeling, Scuba diving, Hiking, Horse riding, Tennis and Padel.
Check the padel players of our community who are playing padel in Alicante.

Are you a padel player or a padel coach?
Register here in the world padel community to find players in Alicante and get discount codes on padel gear.
Padel Centers in Alicante
Alicante has padel centers with facilities in good quality. The locations of these places are easily accessible. Here are top padel centers you should check out:
Padel Club Alicante
This padel center is perfect! A one look at it, and you'd fall in love with the atmosphere, facilities and tracks. Fortunately, the price is quite affordable. Padel Club Alicante is interested in helping players have a nice time; hence, they decided to add a restaurant to their facilities where meals and drinks are sold. This padel club opens Monday to Friday at 9:30 am and closes at 11 pm. It only opens twice on Saturday i.e., 8 am to 2 pm and 5 pm to 9:30 pm.
AN Padel Indoor
This padel center may be the best indoor padel club you may ever encounter in Alicante. The structures are nice; the lightning is perfect; the service is topnotch amidst other things. There is a relaxation spot in AN Padel Indoor where you can take time off after a game. On weekends, this padel center opens between 8 am to 11 pm; however, during the week, it opens 7 am to 11 pm.
Padel Premium Alicante
A sports bar where you can find all you have been looking for. Here, you would find a restaurant with great meals, a bar for all kinds of drinks and a standard padel court. You can also take a coffee. This means you have nothing to worry about when you visit Padel Premium Alicante to play your favorite sport. Other things you'll find are: a wheelchair accessible entrance and restrooms.
Padel Premium Alicante opens twice on weekends, i.e., 8 am to 2 pm and 4 to 8:30 pm. During the week, it opens between 8 am to 11 pm.
Padel Play
Based on reviews, a unique feature of Padel Play is that it is protective under harsh conditions; this means regardless of the weather, padel games can still be played without interruption. This place has exterior but idle tracks which is good if you want to have an awesome experience.
In addition, Padel Play has a Facebook and YouTube page where they connect with their customers. This place opens between 8 am to 11:30 pm during the week and twice on weekends i.e., 8 am to 2 pm and 5 to 10 pm.
BluPadel
BluPadel is quite exceptional in Alicante. It is known for its incredible padel, café and gym facilities.This padel center opens between 9 am to 10:30 pm during the week; 8 am to 2 pm on Saturday and; 9 am to 2 pm on Sunday.
Other popular places to play include: Mediterraneo Tenis Y Padel; Pista de Padel Decathlon Alicante; Padeltron Arena Alicante; SportClub Padel Alicante; Montemar; Area Club San Gabriel; Club de Campo Alicante; Padel Game and more. Alicante takes a major interest into Padel sport which is why there are quite a number of padel centers in the city.