Padel in Spain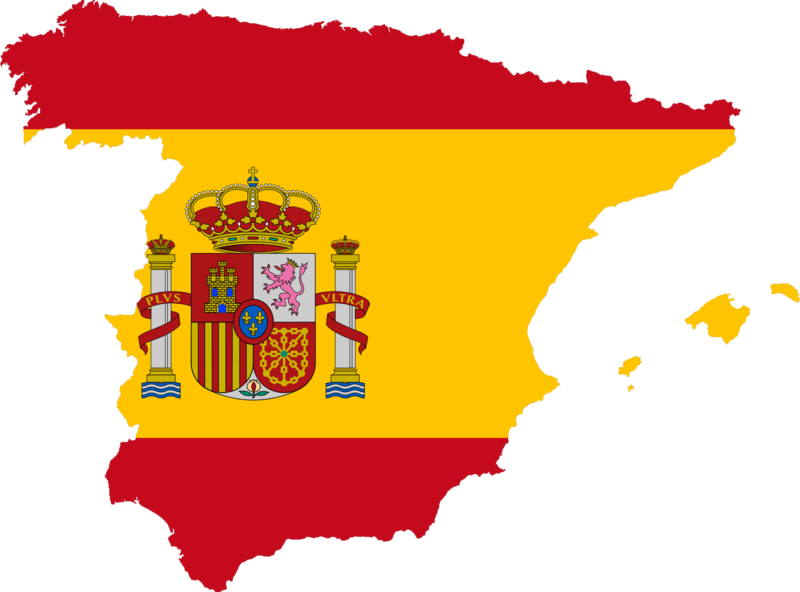 With more than 4 million padel amateur players in more than 20 000 padel courts, Spain is the first padel country of the world. There are so many interesting things about this country, for instance, their flamenco music and dance are exceptional, beaches are nice to visit, bullfights are fantastic to watch, and many more. The capital city of Spain is Madrid.
Spain has been divided into 50 provinces with each of them having different cities. The top 5 largest cities are Madrid, Barcelona, Valencia, Seville, and Bilbao. In general, the total population of Spain is 48 million.
The country is not only known for its interest in music, folklores, and beaches; it is also known for sports like football, tennis, and padel. The padel sport is an overwhelming one, and there are so many padel centers around in different cities of Spain.
Check the padel players of our community who are playing padel in Spain.
Are you a padel player or a padel coach?
Publish your padel profile in the world padel community to find padel players from Spain to play with you and get discount codes on padel gear.
Top Padel Centers in Spain
Below are the top, popular places you can play padel in Spain.
Sport Center Montepiedra
This is the perfect place in Alicante, Spain to play padel, tennis and even swim. It is a sports center with all kinds of facilities. In fact, there is a restaurant where you can get meals and drinks after a game. Sports Center Montepiedra welcomes both kids and adults to use their facilities; hence, a great place for the family. It opens at different times of the day.
IberiaMart Padel Center
This padel center is located in Madrid, Spain. IberiMart Padel Center is located in one of the most loveable places in the city. In this place, free lessons are given by the incredible teachers and instructors available. It is a friendly padel club where you can also play tennis. This place opens between 9 pm to 11 pm every day of the week and on weekends.
Real Club Marbella
This is a multipurpose center where you will find both a gym and sports facilities. This club is located in Malaga, Spain and its location is quite okay. Gym equipment and padel facilities here are in top-notch quality and the service from staff is great.
Real Club Marbella opens every day of the week between 7 am to 11 pm and on weekends between 8 pm to 10 pm.
Padel Center Cartago
This is one of the best padel centers in Cartagena, Murcia, Spain. This padel club has nice facilities and organized games so that players can have nice play time. Everything here is professional, including the way the staff relate with players – they are friendly too. There is a wheelchair accessible entrance in this padel center and it opens at different times of the day.
Bnfit Padel
One of the good places to play padel in Madrid, Spain is Bnfit Padel. What you would most likely find loveable about this padel center is the fresh terrace. There is also a café present for players to relax after playing the game for the day. Bnfit Padel opens on weekends between 10 am to 9 pm, and during the week between 9 am to 10 pm.
Fairplay Padel Club
Not only is this place a fitness center, but it is also one of the fascinating places where padel facilities are available. This padel club is located in Barcelona, Spain and their services are beyond extraordinary. There is a restaurant here where delicious meals and drinks are served to players. This club opens from 9 am to 12 am during the week, and 9 am to 10 pm on weekends.
You can also check the padel clubs in Spain registered in our padel community.
Spain is indeed a wonderful place that shows its likeness for a sport like padel. There are other great places with facilities to play, but those mentioned above are the most popular ones.
Are you a padel player or a padel coach?
Publish your padel profile in the world padel community to find padel players from Spain to play with you and take the chance to win a padel racket!