Padel in Malaga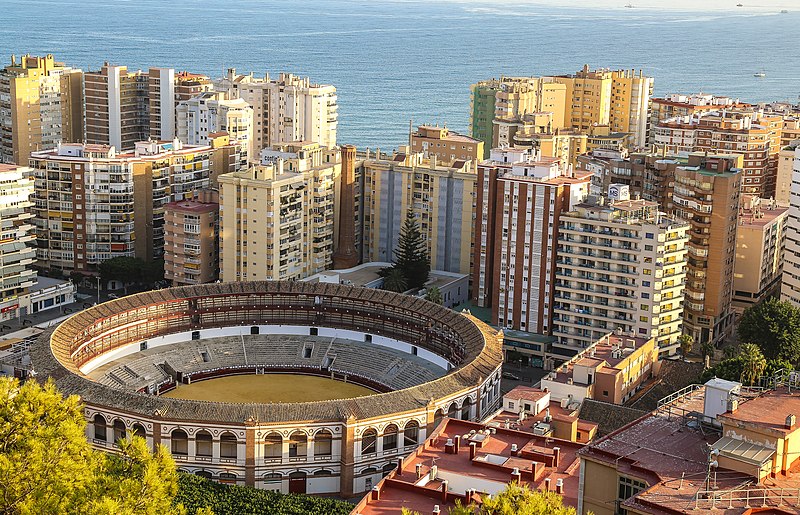 Malaga is a province in Spain and it is the largest city on the Costa del Sol. This is the home of Pablo Picasso, a man known for his great works in Arts. It is a popular tourist attraction; thus, a good suggestion for your holiday getaways. This city is considered safe and there are many things it has to offer. Some of these things include beach, gigantic architectures, arts, museums and sports like padel, tennis.
Malaga has about a million population and it invites more people from all around the world. As a contribution to the padel society, they have many padel centers around. These places have incredible facilities, courts, and top-notch quality service.
Check the padel players of our community who are playing padel in Malaga.
Are you a padel player or a padel coach?
Register here in the world padel community to find padel players in Malaga and get discount codes on padel gear.

Padel Centers in Malaga
The following places are going to be worth it if you try playing your favorite sport in them.
Padel Malaga Indoor
This indoor padel center is one of the best in Malaga. In this place, matches are organized by levels and players have a chance to compete with themselves. The atmosphere of this place supports playability. Their staff is also welcoming.
In Padel Malaga Indoor, there is a bar where people can relax afterward. This padel center opens between 9 am to 12 am on weekdays and twice on weekends i.e., 9 am to 2 pm and 5 pm to 10 pm.
Padel Sport Malaga
Padel Sport Malaga supports quite a number of sports in which padel dominates. From an outlook, this place is definitely worth the money. There is a wheelchair accessible entrance and lift also available for special players. During the week, this padel center opens between 9 am to 12 am while on weekends, it opens between 9 am to 10 pm.
Belife Wellness Center
A fitness center with more than excellent padel facilities. This place is also great for workouts, exercises, and relaxation. In this wellness center, you'll find a swimming pool; you can decide to explore your options.
Belife Wellness Center has a wheelchair accessible entrance. It opens between 6:30 am 10:30 pm during the week, and 9 am to 2 pm on weekends.
Club de Tenis Malaga
An outdoor padel court where you can play your game easily and relax when you are done. There are fixed matches in this padel center and the facilities are nice. Club de Tenis Malaga has clay courts which makes it unique and different from most padel centers in the city. There is also a pool nearby for you to cool off.
Club de Tenis Malaga has different business hours; however, it would open regardless of the time you visit the place.
Atico Padel Club
From the few numbers of people that has been here, this place is worth the money. It is an indoor padel club with good-working facilities and amazing staff. Here, you can spend the whole day because the atmosphere is cool and there is a relaxation spot. However, this place opens at different times of the work; for instance, 9 am to 11 pm on Monday to Friday, 9 am to 9 pm on Saturday, and 9 am to 2 pm on Sunday.
You can also check the padel clubs in Malaga registered in our community.
Places like Club de Padel Miraflores, Sports Center Cortijo Alto, Padel 4 La Mirad, Padel Picasso, Padel Manantial, Inacua Racket Center and lots more have padel courts and facilities. So, you don't have to worry about where to play padel because there is probably around where you are.