Padel in Australia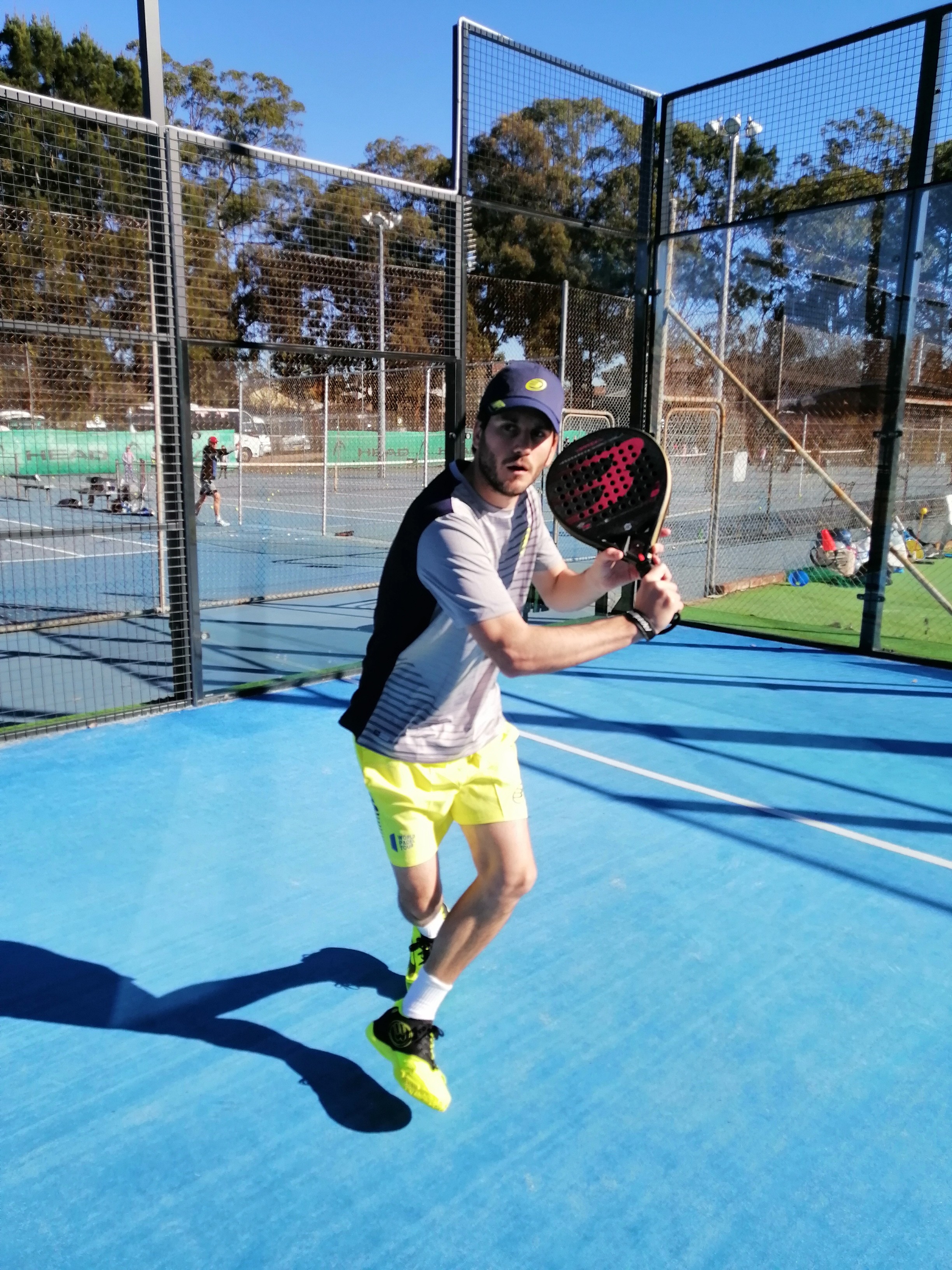 Let's talk today with Quim Granados, a former spanish professional padel player now working in Sydney, Australia to make padel grow on this side of the planet.
Joaquin, could you please introduce yourself to our world padel community?
Sure, my name is Joaquin Granados but everybody calls me Quim. I'm from Barcelona (Spain) but I left Spain 4 years ago. Since then I've lived in Limerick (Ireland) for one year and the last 3 years in Sydney (Australia). I used to train and compete in tennis professionally as a junior until I started my university studies. I trained and competed for the 'Reial Club de Tennis Barcelona 1899' where the Barcelona Open 500 "Conde de Godo" is held, and when I quit tennis I kept competing for their team in padel as well.
When did you play padel for the first time and when did you tell to yourself "I want to be a professional padel player"?
I played padel for the first time more than 15 years ago when I quit tennis, I had a friend who was playing quite often and he was always asking me to play until I gave it a shot and I fell in love with it. Having the tennis skills, it was so easy to pick up, you struggle with the walls at the beginning but you get used to it over time. Then, having quit tennis was not an easy decision and I was missing the competition so much, and it was padel who brought that back to me and it felt so good to be competing again. I started from the bottom with that friend that introduced me to the sport, and I ended up in the top 10 pairs in the Catalan circuit ranking a few years later, which is one of the best circuits in the world after the World Padel Tour.
So now you live in Sydney, Australia. What a nice city. But why Australia?
I've always kind of liked Australia and it was calling me but it was too far away, but when I went to Ireland and I had already left Spain, that triggered the feasible desire of going to Australia, Ireland is such a lovely country that I liked a lot, but the weather was killing me, it was too cold and rainy for me. I would love to go back but just to visit all I have left. Then I landed in Sydney, and it was love at first sight, and I'm still in love. I came with my partner to live for a while and see if we could do something else to improve our skills or work experience and we have ended up both studying and working for Australian companies which has allowed us to grow so much professionally. And as padel is starting to grow here, that has also brought me the challenge to help it to grow faster and as much as it's growing in Europe thanks to my experience, skills and connections all over the world.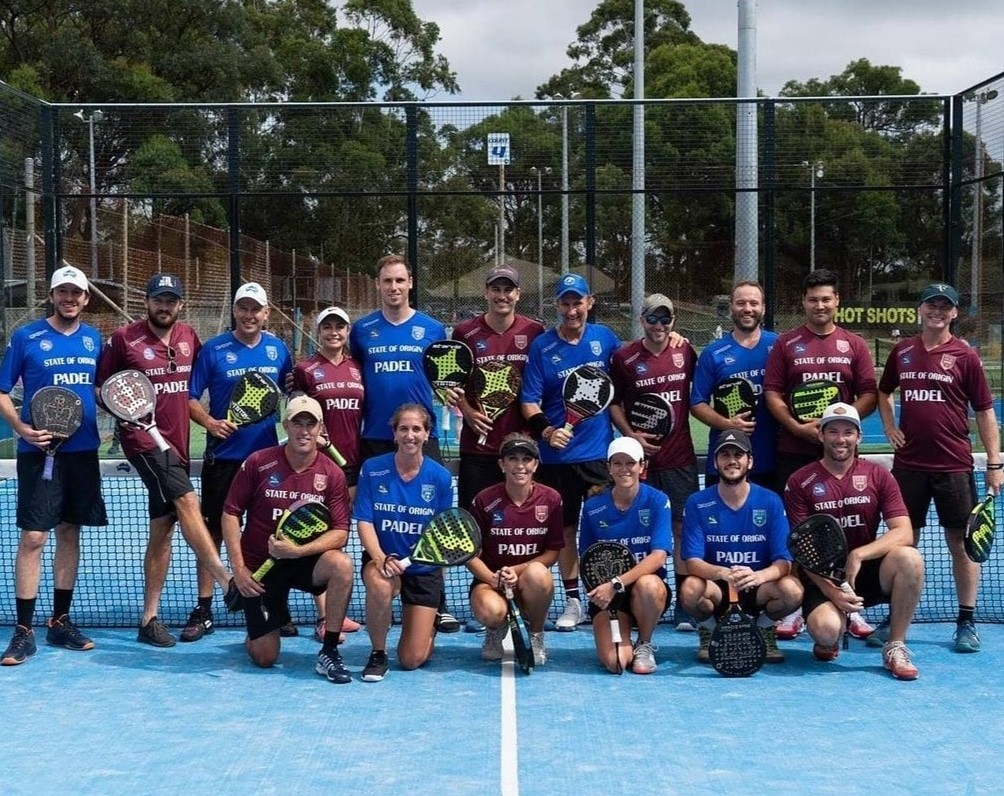 Quim and the New South Wales padel team (Sydney, Australia)
How many padel clubs are there in Australia? Australia has a hot summer weather. Are there any indoor courts?
Australia has 5 clubs at this moment, but 2 of those have been built in the last 2-3 months, and I've been told there are two more being built in Melbourne, and there will be one more in Sydney that was supposed to be built this November but because of COVID, it's been delayed to next year. Other than those, I've heard more rumors about others but they are only rumors for now.
Also, there has been an upgrade in one of those existing clubs building two extra courts.
Regarding indoor courts, we only have one venue with indoor courts, which is one of this year's additions and it's located in Sydney. It has 4 courts indoor and 2 outdoor, and I'm thrilled to say that they recently named me Ambassador of the club as I've been trying to help them and will keep doing it to bring padel to more and more people.
Wow. And in a few years, there will be hundreds of padel clubs in Australia…history is being made…and we all know it as it did the same in lots of countries…Australia will do the same…
Yes, I'm very certain about it. Padel is a "validated product", it's insane how it is growing all over the world, it's considered the fastest-growing sport at the moment and has been already recognized as an international sport by the International Olympic Committee.
Australia has a great tennis culture, fantastic weather and people is very social and they like to go to do outdoor activities. So they just need to discover the sport and once they do it, like it has happened in all the other countries, they will fall in love because of how easy it is to have fun from the first day, unlike other racquet sports, and they will start meeting new people who play as well, start playing leagues, ladders, hanging out post-match having some snacks, juice, beer, and before you realize you are hooked up and it's too late and you can't stop haha
So now you are on a mission. Helping in the development of padel in Australia, right? Have you spoken to the Australian padel federation?
Yes, since padel is in its infancy here and starting to grow now, we all know each other here and there is a very good atmosphere where everybody is willing to help for the good of the sport. There has been very good news within the federation recently but I can't say anything until it comes out officially, what I can only say is that after that, padel will potentially grow exponentially, and I'm so looking forward to seeing that happen.
Do you have any sponsors to help you? If so which companies and how do they support you?

Yes, that's another good sign in regards to the growth of the sport, brands and companies are starting to come or arise and hopefully we will start seeing more brands coming to do business in Australia and contribute to the growth of padel in the country.
In my case, I am sponsored by Bullpadel who provides me with material to train and compete, and by LIGR (Ligr Systems) which is a live graphics startup for sports broadcasting.
I also collaborate with Padelines as an Ambassador and International player and they help me with my career as a player in Australia, and I am too an ambassador of the new Padel Indoor Club in Sydney.
But as I mentioned in another question, there is a good atmosphere where everybody tries to help, and regardless of official terms and stuff like that, we all are in touch and try to be collaborative, Padel in One for instance has been there since nearly the beginning and we have a good relationship and help each other as much as possible.
And recently an Australian woman who has lived in Spain for 17 years is coming back to Australia and she is a huge fan of padel and she reached out to me saying that she is going to build courts when she comes back, and I'm very certain that she will have all our help as much as possible.
Quim sponsors :
Bullpadel – https://bullpadel.com.au/
LIGR – https://www.ligrsystems.com/
Padelines – https://www.padelines.com/
Padel Indoor Australia – https://indoorpadel.com.au/index.html
Padel in One – https://www.padelinone.com/