Padel Classes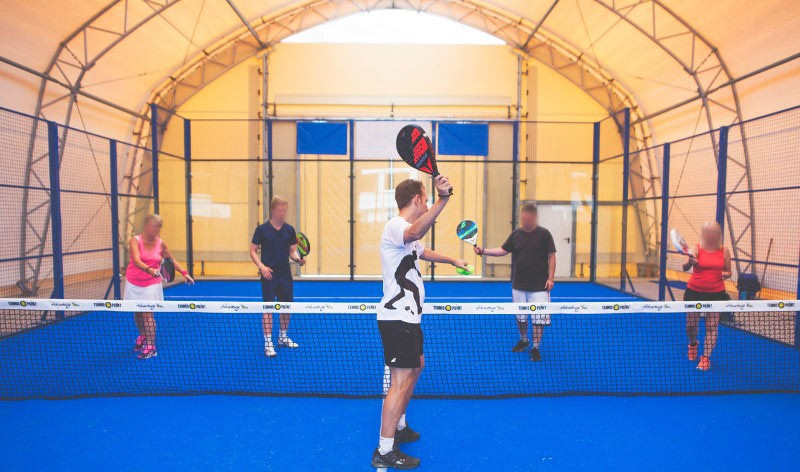 You can find padel classes in Madrid, Barcelona or any big cities where padel is represented. In this aticle, we will give you our selection of padel classes online videos. We watched hours of videos to give you our selection of the best YouTubers who gives online paddle tennis classes with their secrets of great coaches or former professional players.
If you can't play at the moment or don't have time to go to your padel club, learning paddle tennis online with videos is a great way to do it. We have selected the best monitors and players to teach you paddle basics and advanced to be able to learn and above all, evolve and progress.
The first thing you have to know to start playing are the basic rules of paddle tennis, of course, if you are a beginner, you have to start learning how you can play with fun and later on, get a point. Scoring is essential since it will allow you to know how the points, the games and the sets are counted. Being able to place yourself on the track (position), how to play with the glass, how to serve well, how to make a right bandera and so on, are all crucial padel experience to master in order to rise your padel play to another level.
Don't forget to check your padelist member account (it's free), you have 9 videos to improve your padel level in your account, you just have to register and publish your padel player profile by cliking here.
You are looking for a padel coach or a padel trainer in your city ? Check our list of padel trainers.
Padel classes videos
Here are our selection of videos of free online padel classes :
The Padel School


Sandy is a padel coach registered on padelist, so of course, he is a terrific coach 🙂
Seriously, the work done online by Sandy and his padel school is amazing, the quality of his videos, his clear and easy explainations, all this can only make you progress.
All his padel classes videos here : https://www.youtube.com/c/ThePadelSchool/videos
Otro Nivel


This dutch guy is amazing! Here you can learn padel and laughing thanks to the great work of padel coach Sven Boele! If you want to learn padel while having fun, you should watch all his padel online classe videos. Really good and really funny.
All his padel classes videos here : https://www.youtube.com/c/OtroNivelpadel/videos
Padel Trainer


Daniel Dios is the former padel coach of the Swedish National Team. And on his youtube channel, he makes you progress in padel by showing you videos of padel exercices, exercice by exercice. Learning during a padel competition is a great way to see mistakes and to not reproduce them, by watching excellent technical videos like the ones of this youtube channel, is also a great way.
All his padel classes videos here : https://www.youtube.com/channel/UCrUz4BBaXwrtGw9PtM1HonQ/videos
Hello Padel Academy


Mauri Andrini is a famous international padel coach and he gives his best to make you learn padel.
Definitely a must see : https://www.youtube.com/c/HelloPadel/videos
We hope you appreciated our padel classes videos recommendations.
Let say it like this : if you watch all videos of those 4 padel coaches, padel won't have any secrets for you anymore!
Do you know any other padel trainers giving padel classes in videos ? Tell us in the comments below!
And always, whether you are a padel amateur player or a padel coach, join our world padel community to grow our community and make it the biggest padel free community of the world!
Picture illustrating this padel article about Padel classes : Copyright goes to PadelBerlin.de