Interview with Marcel Bogaart from Padelshop.com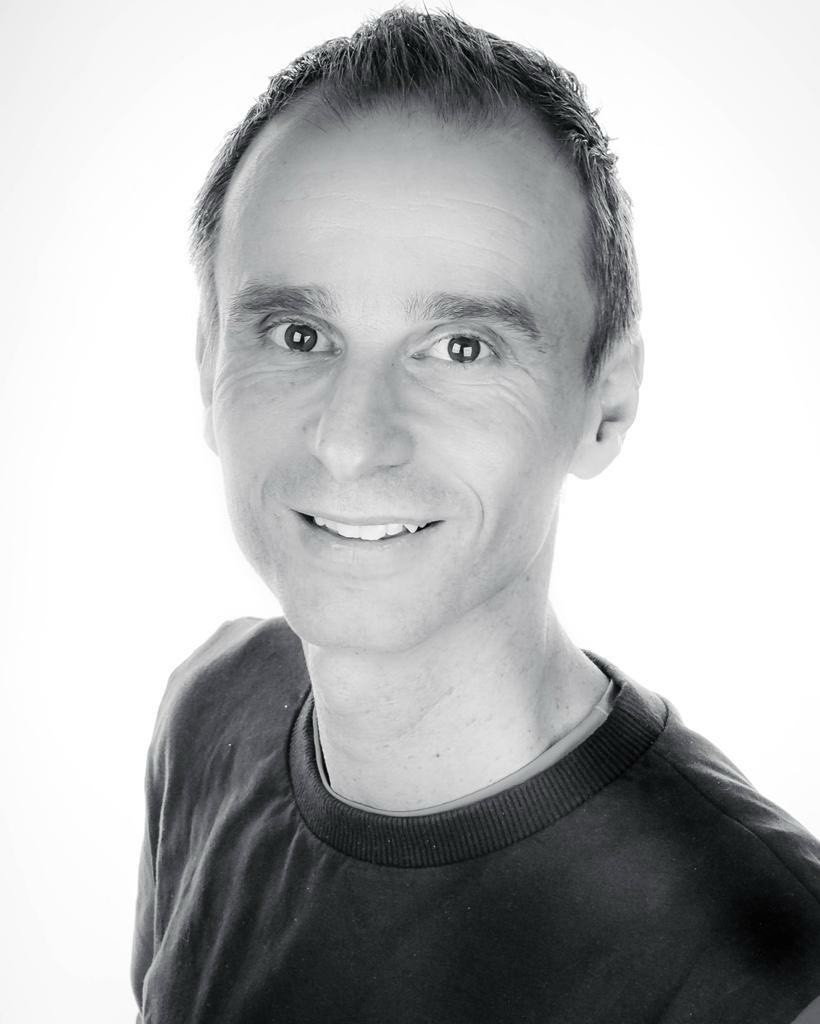 On Padelist.net, we also want to share our padel passion with those who have a business in the padel industry. Let's talk today with Mr Marcel Bogaart, Founder and CEO of padelshop.com.
Hi Marcel, could you please introduce yourself and your company ?
My name is Marcel Bogaart 47 years old and a padel addict.
Have you always been an entrepreneur ?
I grew up in a entrepreneur family. At 17 I had my first racketstringingshop at a tennisclub. After finishing the Hotelschool the Hague I started to work in a sports & event center. After 2,5 years I resigned and started a restaurant in 2000 with my wife. We sold this in 2019 and now are more than ever fully committed to padel.
Since 2015 we have our own indoor sports and event center with now 5 padel courts.
Are you a padel player or a padel coach ?
Register here in the world padel community and get discounts on padelshop.com !

Why did you decide to create padelshop.com ?
As a competitive player (I have played many years for the Dutch National team) I wanted to play with the best materials. Unfortunately my first buys where no good and I quickly realized personal advice and the opportunity to try the padelrackets first is a necessity. As I could not find this in the market we started PadelShop.com.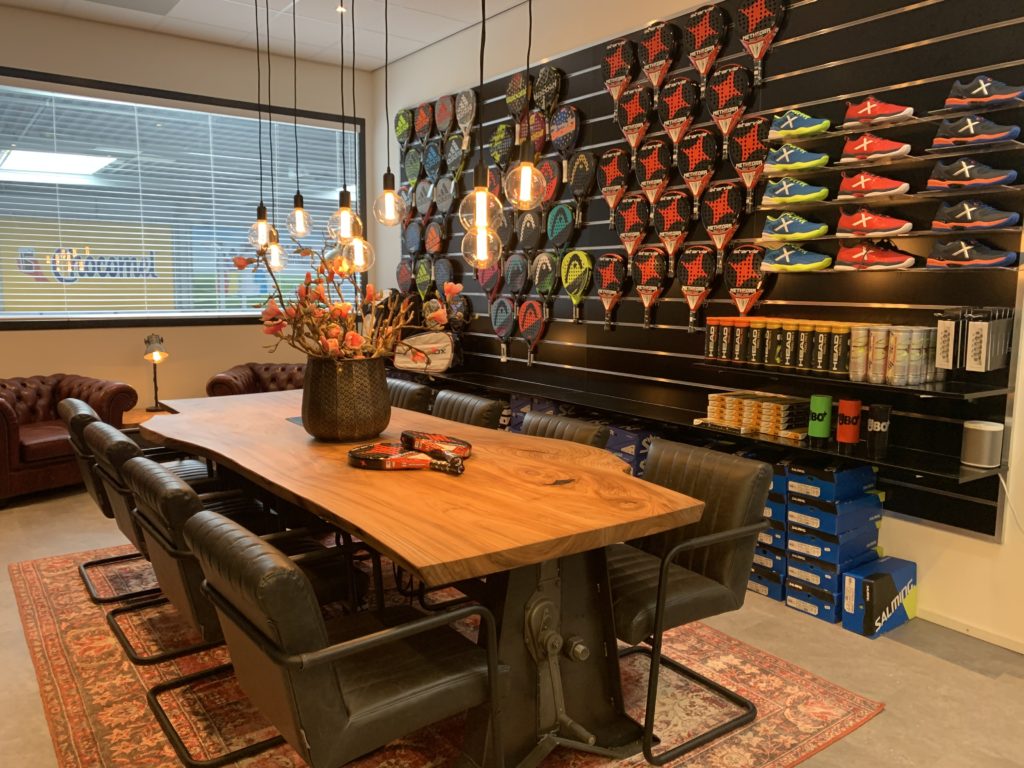 Could you share some figures of padelshop.com such as your annual turnover and countries in which you sell ?
We are now rapidly growing (doubling every year) and especially in The Netherlands, Belgium, Germany and Sweden. We are still small and we would like to be in the niche market of giving personal advice to clients and help them to prevent injuries. We sell throughout the world with clients from Japan. Australia, Middle East, South Africa, USA, Argentina, Chili, and of course Europe.
You are based in the Netherlands. How is growing padel in the Netherlands ?
Padel is growing quickly in The Netherlands. In 2015 there were only a few clubs and a few decent courts. End of 2019 there were more than 350 courts.
What are you next plans in the padel industry and in your business ?
We now are serious about the e-commerce business and have employed a growth hacker. We also have found in Mati Diaz (WPT top 10) a great ambassador of our philosophy and brand. Also we have just introduced an app for both Android and iOS which greatly improves the shopping experience. People can ask for advice with only a simple touch on your phone. You will get direct contact with me and my team. We also would like to mention we buy from the official distributors of the brands. In that way there are always short lines in times of a guarantee claim and by doing this we help the sport to grow. Some shops do parallel import, directly from Spain. This is no good for padel in their country.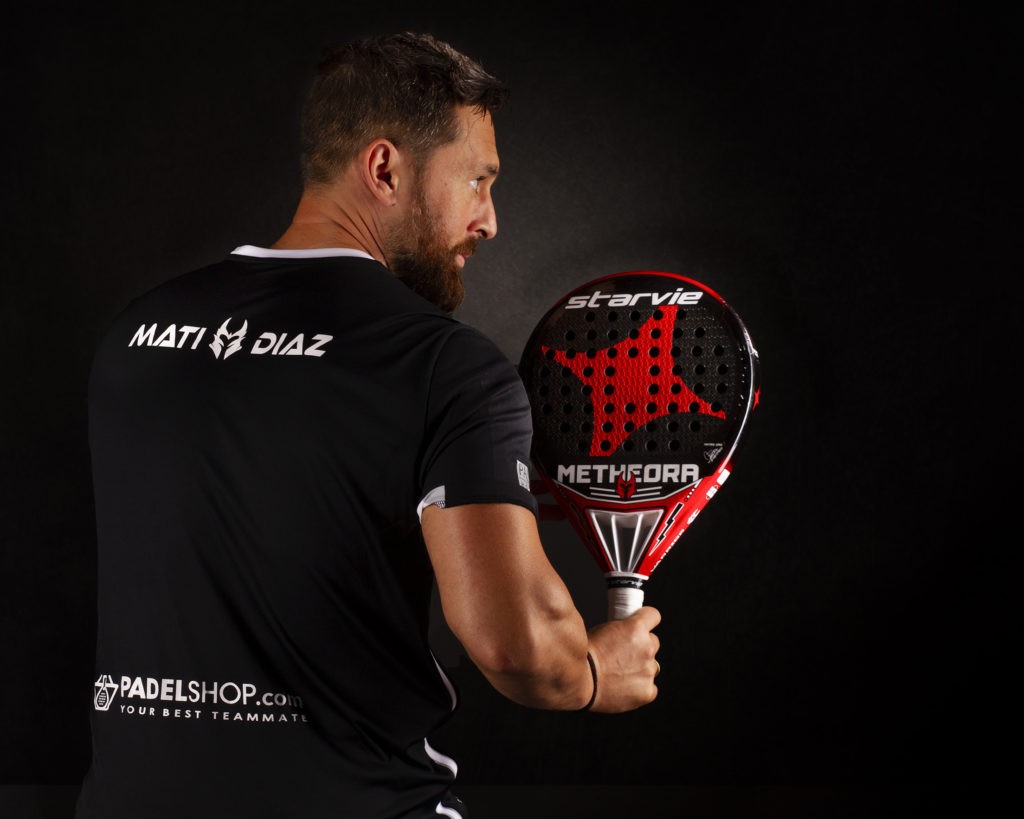 A last word to conclude this interview ?
I asked Mati Diaz and another friend what is the most important "hit" in padel ?
– The friend, who is a very good tennis player answered: "The serve!.
– I said: "No, that is wrong."
– Mati thought thoroughly and answered: "The Globo". Globo means lob.
– "No" I said. "Mati, you are wrong".
– Mati asks me: "How can I be wrong? Bela has been 16 years number 1 in the world, I have been 16 years in top 10. I think I know more about padel …".
– I said: "Guys, the most important hit in padel is. … the High-Five!"
And of course I did the high-five with my friends. In padel you are doing everything together. Like a team.
Moral of this story: PadelShop.com would like to become your best teammate. The one who gives you honest advice, the best price, quick delivery (1-3 days throughout the whole world is possible). Also we should not forget the most important thing about padel: To have fun!
Are you a padel player or a padel coach ?
Register here in the world padel community and get discounts on padelshop.com !