Interview with a Padel Court Constructor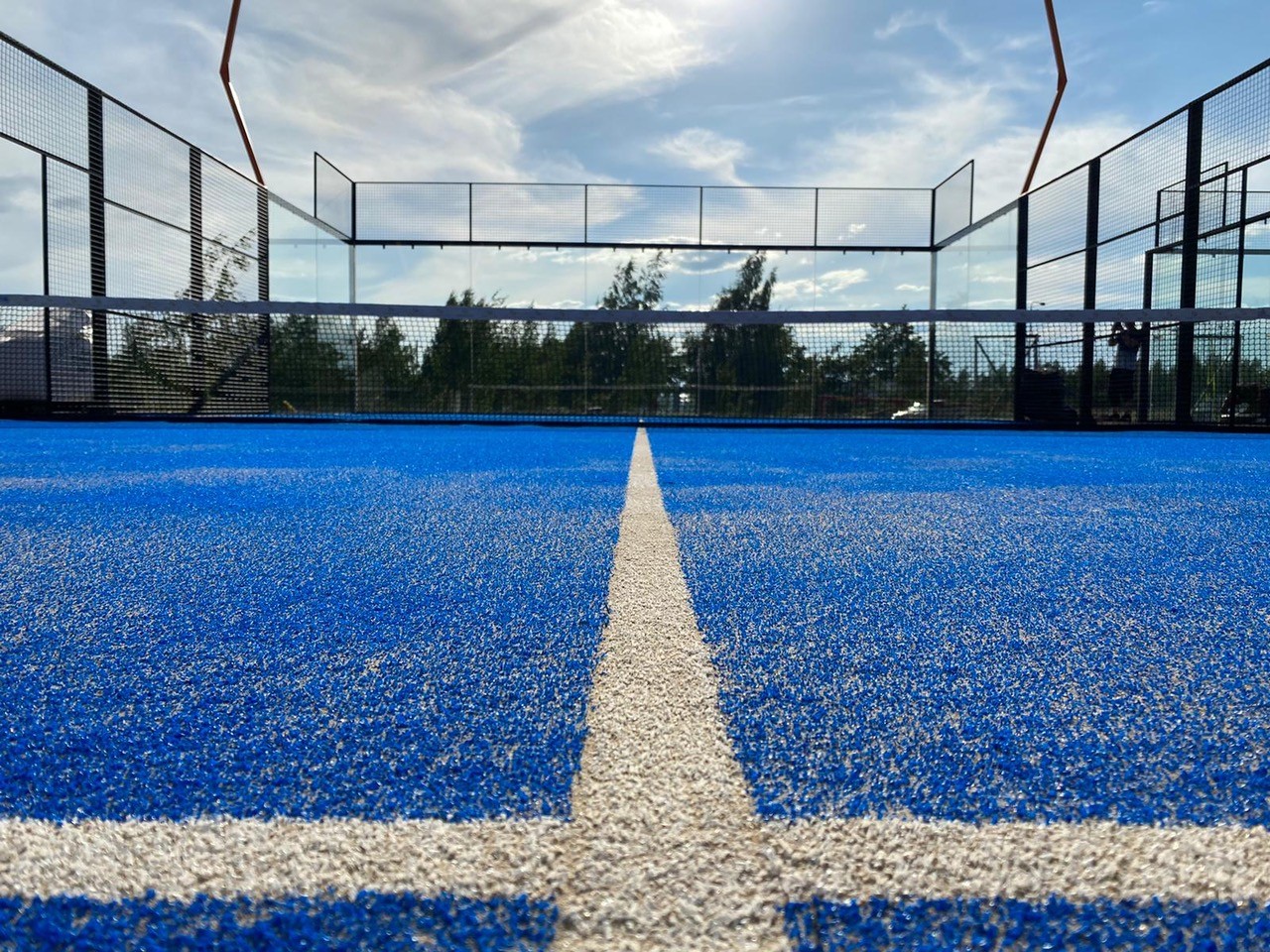 Let's talk today with Mr Ferran Valls, from Barcelona, manager of Padel10, one of the leader in padel court construction.
Hi Ferran, could you please introduce yourself and Padel10 to our readers ?
I am 43 years old and all my life I had a relationship with sports, I have always liked different kind of sports like Rugby that i played many years, without ever forgetting racket sports. I grew up playing tennis at the Montjuic Swimming Club in Barcelona, my father was the best teacher I could have. I always loved tennis, also tennis fronton and Squash. It was then, about 25 years ago when the Club decided to install a Padel court that I have never been able to get out of this beautiful cage.
When Padel10 started ? Where was your first court built ?
We started 12 years ago, the first courts we installed were in a prestigious Tennis Club, the Laietà in Barcelona. We changed a tennis court for 3 glass courts. From there we have not stopped.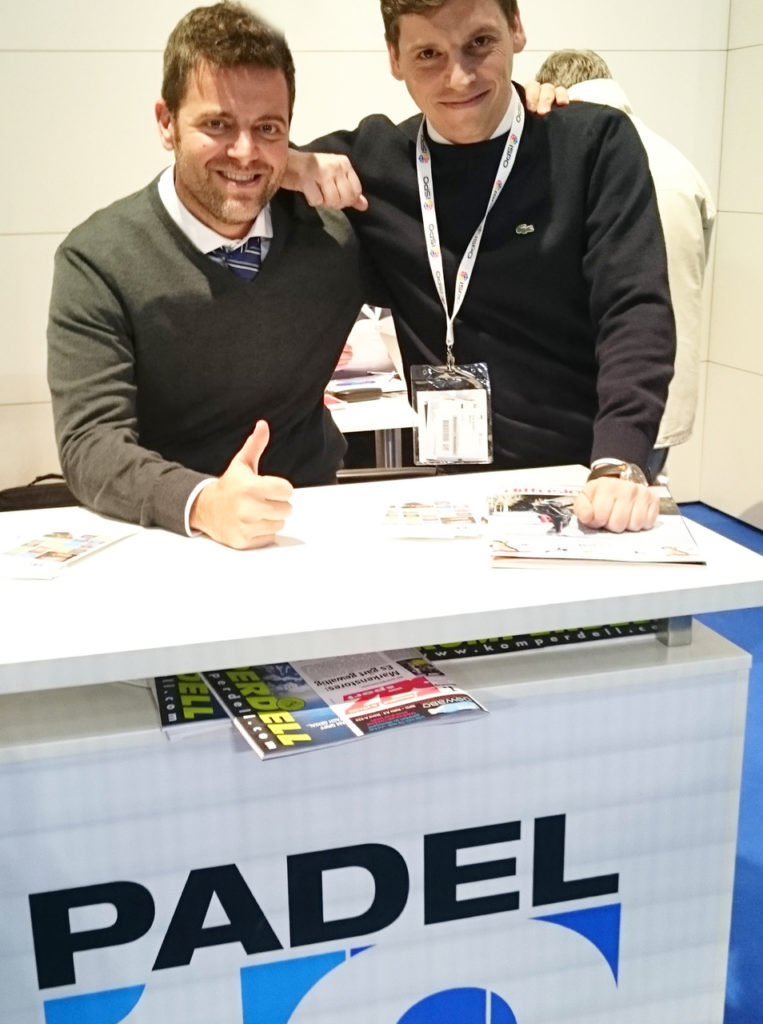 Ferran Valls (PADEL10 CEO) and on the right Albert Matas (PADEL10 International project Manager)
You are building padel courts all over the world. Perhaps, you can tell us the countries where you built a padel court in the last two years ?
Yes, we work all over the world. In the last 2 years we have been in many countries : Norway, Finland, Sweden, Switzerland, France, Denmark, Belgium, Germany, Qatar, Dubai, Ecuador, Panama, USA, Morocco, Russia… The truth is that many more, the Padel does not stop growing and during the pandemic even its international growth has been more exponential.
What are the different types of courts you offer and from which range of price can we have a padel court ?
In the international market we work with 3 different models, the CLUB10 which could be the model we know as the standard with pillars every 2 meters. And the Panoramic models PRO10 and TOP10. It depends on the country like one or the other model. It also depends on the climatic characteristics of each country, we have variations. For example, in Miami, we have a specially designed model with US engineering for the hurricane theme. It is the CLUB10 model but with much higher structural thicknesses and several modifications.
The price ranges from € 14,000 to € 25,0000 depending on the model, types of grass, LED lighting …
Padelist.net was founded to help everyone gets a partner for a game as having 4 people available at the same time can be difficult. You are building one on one courts that can also solve this issue as we need only two people to play on those courts. Are the one on one padel courts construction have a good growth and do you think they have a bright future ?
Yes we have the single court. These are 2 player tracks, but they don't sell much. They are often used to cover certain spaces where it is not possible to install a 20x10m court for 4 players. I think the greatness of this sport is that it is a team sport, one team against the other one. As a player I have tried it and I prefer the 4-player court, so if I lose I can blame my partner 😉
Are your customers more private clubs of public organisation such as cities ?
90% Private clubs, most of the clubs we do are for private investors. In any case, when sport grows in a country, it is already public organizations such as municipalities that invest in their cities or towns. In Spain and also in France we work a lot with municipalities.
I know you built amazing courts in some countries, such as the one along the see in Norway. Where is the most amazing spot to play padel according to you ?
Yes, we have worked in beautiful places. The Seychelles Islands was perhaps one of the most recognized sites, we also installed a paddle tennis court in a mansion of a famous Hollywood actress. But I keep the Seychelles.
Spain must be your first country in terms of padel courts built ? What is the second one ?
Sweden, the growth in this country is incredible. Italy and Belgium are also growing a lot. In the future it will be the Nordic countries such as Finland, Denmark or Norway that will follow. But we are covering the German market more and more, which is slower but will soon explode. In Germany this year we have already installed 10 tracks.
How many courts did you built since the start ? And what is your target for the coming years ?
More than 1500 padel courts, now we have a rhythm of more than 240 courts per year, but we hope to reach 500 per year in 2022. In fact we have already acquired another ship to increase production.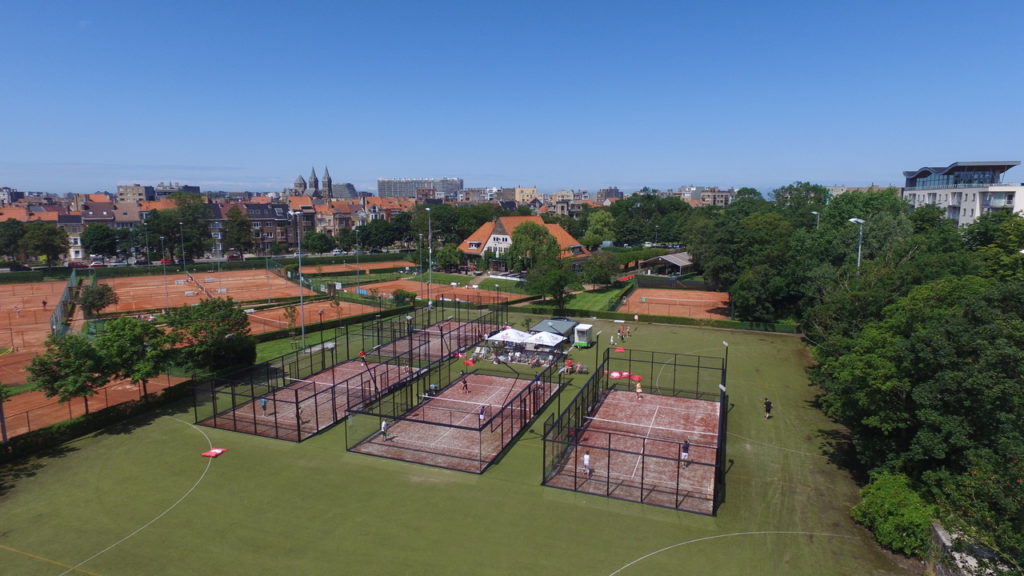 You are also the padel courts manufacturer of the World Padel Tour. Could you please tell us more about the logistic for those events in different countries ? It must be special to build up temporary courts that must be removed after…
We have worked for 5 years in the WPT and we hope to do it again. When you work for this great event you are closely linked to them, when the season begins you must be available every week. Installations last 2 days and uninstalls takes 2 more days. In many events 2 courts are installed at the same time. At the logistical level WTP manages everything but it is not easy to move a portable paddle tennis court.
Padel is the fastest growing sport in the world. and you build padel courts. Could you please inform the Padelist community the day Padel10 will be on the stock market ? 🙂
Wooww, everything is possible. But I think that before us there will be the brands of Palas or Pelotas, they do make a lot of money in this business. But like I've always said, they need our leads first. That is why we have a very good relationship with brands in the paddle tennis sector.
A last word to conclude this interview ?
HEALTH
Are you a padel player or a padel coach ?
Publish your padel profile in the world padel community to be contacted by players from your area to play with you and get discounts on padel rackets !